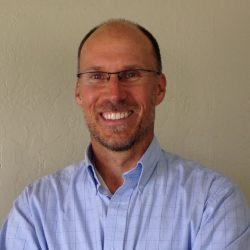 Peter Sikoski, D.O.
Owner, East Main Medical Clinic
Medical School: Des Moines University
Family Practice Residency: St. Elizabeth's Hospital, Youngstown, OH
Board Certified Family Practice since 1999
Dr. Sikoski has been practicing medicine for 15 years. He has been practicing in the Gallatin Valley since 2002. He has greater than 12 years of urgent care experience.
Dr. Sikoski is a Doctor of Osteopathy, D.O. We are often questioned about his specialty. D.O. is a professional degree which has the equivalent rights, privileges (prescriptive ability) and responsibilities as an M.D. The difference between an M.D. and a D.O. is that D.O. training adds the study of hands-on manipulation of the musculoskeletal system.
Matthew Crootof, PA-C
Undergraduate Education:
Wesleyan University, Middletown, CT
Masters in Physician Assistant Studies: Idaho State University, Pocatello, ID
Matt joined us in September of 2016. He has been a member of the Bridger Bowl Professional Ski Patrol since 2001. Matt is dedicated to providing a safe, affordable, personalized healthcare experience to all members of our community. When he isn't wearing a stethoscope, he spends his time skiing, biking, running, hunting, and backpacking around our great state with his wife Kamille, and their dog, Chilly the rat.